Greenfields All the Year Round
Greenfields Nature Reserve on Google Maps
Click image to download guide
Also available from
Whitchurch Civic Centre
(Tourist Information Office)
<![if !vml]>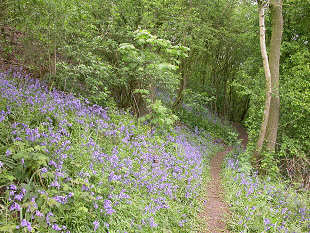 <![endif]>   <![if !vml]>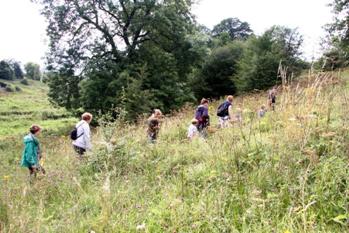 <![endif]>  
This attractive reserve is part unimproved grassland and part woodland with Staggs Brook running along its southern border. There are three access points [Greenfields Rise and two near the canal] which are linked by a figure-of-eight path through the reserve. A guide is available from Whitchurch Library, Whitchurch Heritage Centre or can be downloaded by clicking here.
The reserve is manged by a team of local volunteers in conjunction with Shropshire Wildlife Trust's conservation department. Practical management working parties are held monthly, usually on the third Tuesday and run from 9.30 am – 3.30 pm. The date of the next working party can be checked on the home page.
Greenfields Local Nature Reserve is being extended up to the road at Greenfields Rise. This new section is to be called Staggs Meadow and our volunteers have been busy with fencing it so that, like the rst of the reserve, it can be grazed by Dexter cattle.
Click on the link above for a map to show where parking is available at the Country Park and Canal car park by roundabout at the junction of Chemistry and Meadowcroft. [postcode SY13 1BD; grid ref:SJ 532 415] There is a map in the car park which shows the way to reserve entrance.